Thousands of learner drivers in England are disappointed as a new national lockdown halts all driving lessons and tests.
In a bid to slow the rapidly increasing coronavirus infection rate, England will enter a new national lockdown from November 5th until December 2nd - although some commentators and government ministers suggest it could go on longer.
The Driver and Vehicle Standards Agency (DVSA) - who are responsible for licensing drivers in the UK - said:
"Driving tests will be suspended in England from Thursday 5 November 2020. They'll start again on Wednesday 2 December 2020. Driving tests are taking place in Scotland. Driving tests are suspended in Wales. They'll start again on Monday 9 November 2020. The Driver and Vehicle Standards Agency (DVSA) will contact you if your test is affected by local restrictions and tell you what you need to do."

Guidance - Coronavirus: driving tests, DVSA, November 2nd 2020
The DVSA has also confirmed that theory tests will be suspended in England from 5 November. They will restart on Wednesday 2 December.
Practice for the theory test - free app (UK)
Ceasing driving lessons, theory tests and driving tests has not met with universal approval. The head of one of the UK's largest driving schools - Ian McIntosh - said that driving was an "essential skill" and driving tests are an "essential service"  and both should continue.
Unlike during the first national lockdown, there is no exemption for key workers so NHS staff, shop workers, teachers and other key workers cannot have driving lessons or take a driving or theory test until early December.
Understandably, many learner drivers are worried that they will forget how to drive during lockdown and those with tests in December are especially concerned.
Most driving instructors recommend that their customers practice betwen lessons and this is now more important than ever!
Getting insurance to drive your own (or someone else's) car on L plates during lockdown is, thankfully, very easy to do.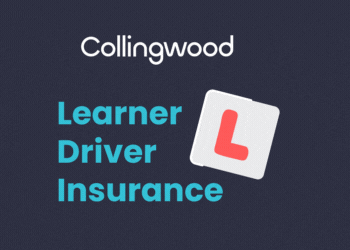 You can get a quote in minutes and get back on the road in no time 🙂